Cuddly LOVOT May Be The Most Innovative Japanese Robot Yet….
Japan has been at the top of robotics technologies for decades. Through administration support and sponsorship of international events such as the 2018 World Robot Summit, Japan's robotics industry claims some of the top exporters and users of industrial robots in the world. Japan began developing humanoid robots decade before other countries entered the field.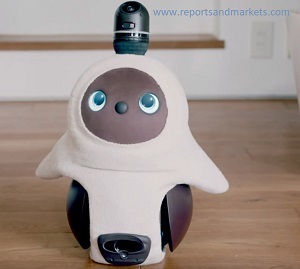 But one exclusive aspect of robots in Japan is how they are seen as viable partners and friends for human beings. One freshly launched robot that perfectly symbolizes that objective is LOVOT, a pint-sized machine whose only function is to spread the love.

Created by Tokyo start-up GROOVE X, LOVOT is a remarkably lifelike and greatly knowledgeable mobile robot that can navigate its environment, identify people and request hugs. With looks that are a mix of penguin, owl, and cuddly teddy bear, LOVOT is hard to ignore. When you pick it up, LOVOT feels warm, like a living thing. If you cuddle LOVOT in your arms, it will close its eyes and enter a sleep-like state. The droid could help meet the expressive needs of lonely people. It turned heads at this year's CES consumer electronics show in Las Vegas, making Engadget's Best of CES Finalists list and earning the Best Robot of CES 2019 award from The Verge, which noted that LOVOT "feels revolutionary" precisely because its creators are proud of the fact that "it doesn't really do anything."

"I wanted to create an opportunity for humans to love," says LOVOT creator and GROOVE X CEO Kaname Hayashi. "Our robot doesn't do any work for humans and it doesn't have any contents for entertainment purposes. But neither do dogs or cats. Only it recognizes you and bothers you. That's the aim of our robot."
For more please visit: https://www.reportsandmarkets.com